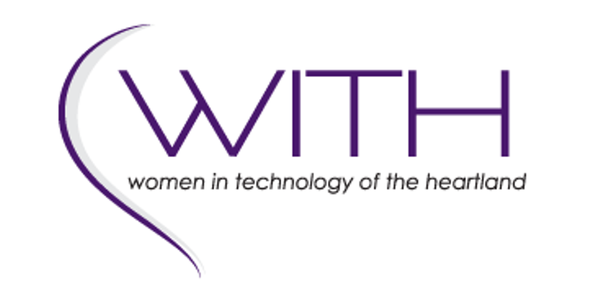 who we are
Women in Technology of the Heartland (WiTH) was founded in November of 2012 by nine women committed to creating an Omaha-area networking organization that would authentically connect, communicate, and collaborate, with the goal of advancing women in technology.
upcoming events
We meet monthly. Check us out and RSVP on MeetUp.
Or sign up for our Newsletter for monthly updates.
some of our past features
Strategies for Building High Performing Teams.
Everything You Need to Know about Social Engineering
Keeping Your Family Safe in a Crazy, Online World
Rapid Scaling with Elastic Beanstalk and AWS
Going with the Flow in Office 365
Seeing "I" to "I" : Ideation to Implementation
get in touch
our history
The first meeting occurred in January of 2013 when approximately 30 women gathered to discuss organizing the group and establishing its goals. Today, WiTH has more than 1,100 Facebook followers, and attendance at meetings is typically between 30 – 60 participants each month.
our mission
WiTH provides a fun networking forum for women to learn from and share with one another, focusing on the development and promotion of IT talent in women through mentoring and other outreach efforts, so we're not the only women in the room anymore.
what to expect
Topics are technical in nature and cover soft skills as well as ways to further careers. Occasionally, the meetings are networking events for people to get to know one another better or make new connections.
how we help
WiTH has enjoyed growing recognition and a number of successes. WiTH members have served as speakers for other organizations and members have gained insights and made connections which have advanced their careers. At the same time, the community has benefitted from the group's outreach, including collecting diapers for Lydia House, and food for the Omaha Food Bank.
what to bring
There are no membership dues required. Most meetings are sponsored by a local business or vendor, so there is no cost to attend. If there isn't a sponsor, participants pay for their own food or beverages.
get involved
A subset of the group meets monthly to plan the meetings, and those members take turns organizing and facilitating.